Upcoming Event: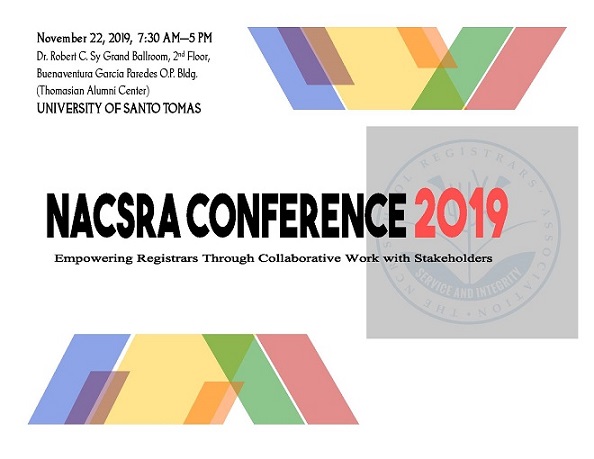 Please click here to
register
.
For payment instruction; click here.
The Commission on Higher Education-National Capital Region (CHED-NCR) endorses the participation of the Registrars, Assistant Registrars, Admission Officers, and Liaison Officersof public and private higher education institutions in the NCR. Please click the link to view the program.
For more information, kindly get in touch with the officers of the NACSRA through their contact details found on the CONTACT US page of this website.